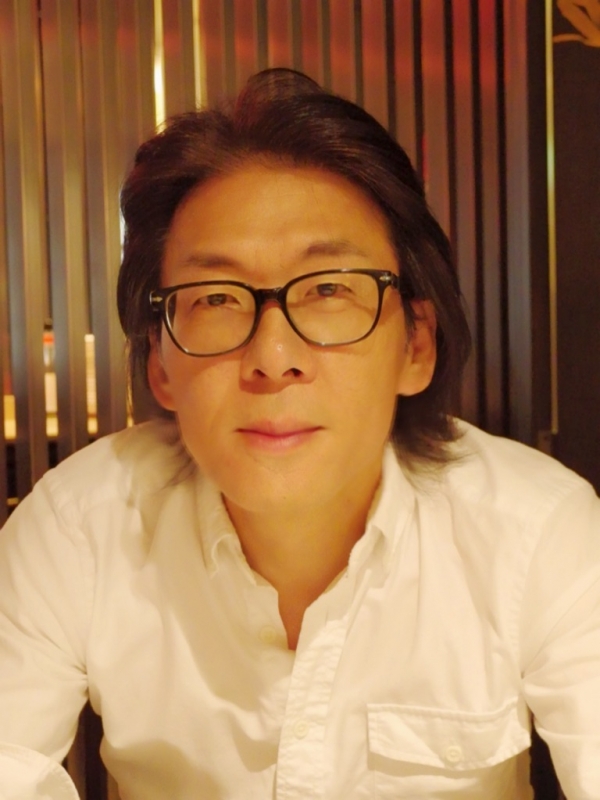 Matthew Chao
C001679
Taiwan /
 CEO, C&A Media Taiwan
 Founder and Chief Editor, DFUN Magazine Taiwan
 General Coordinator, ICON CLUB (Top Designers Alliance)
 MAISON&OBJET Representative Office in Taiwan; Media Relations Representative in China
 CEO, ADD Creative Innovation Design Centre, Yuhang District, Hangzhou City, China
 Former Instructor (Cultural Creative Strategy and Design Planning), Department of Design, National Taiwan Normal University
 Professional Curator and Design Planner for Cultural Creative Industrial Events

BIO
Matthew has been recognized for his specialization in cultural creative industry, including the cultural strategy, design planning for cultural park, curating, cross-media marketing and transdisciplinary integration. Matthew has demonstrated his excellent creativities and the successes in the trans-disciplinary practices within the cultural industry, by organizing and curating many major exhibitions and events.
HelloKongzi Global Programme, 2015-
HelloKongzi, for promoting the cultural communication among nations and people by means of Chinese culture, is the first Cultural Renewal's programme initiated by Shenzhen Broad Link Cultural&Creative Company from 2015.
Culture Consultant, HelloKongzi Global Cultural Exhibition 2015-16, worldwide
With Matthew's consulting, HelloKongzi as the first successful Cultural Renewal's programme of Broad Link (China) has been touring worldwide including America, Pakistan, Canada and Taiwan. It continues making a call for global attention.

Co-curator, HelloKongzi 3.0 Venue, Shenzhen Expo 2015, Shenzhen
HelloKongzi 3.0, co-curated by Matthew as a cultural venue at Shenzhen Expo 2015, carries out the three culture-delivering missions of "enlightenment", "inheritance" and "integration" by the way of technology in combination with Chinese culture, introducing the profound tradition to the public.

Culture Consultant, HelloKongzi Multimedia Experience Venue, 2016 established, Shenzhen
By Matthew's consulting, Broad Link (China) successfully inaugurated the HelloKongzi Multimedia Experience Venue in 2016 to deliver the great Chinese culture to the public by innovative interactive technology.

TAID (Taipei Association of Interior Designers) International Design Forum
TAID is an association founded in 1970, using "improving the interior design business planning and renovation, coordinating relations with the industry, promoting the common interest" as the purpose of founding. In 2015, TAID began to organize the "International Forum" to strengthen the cross-strait exchanges and interaction within interior design industry.
General Coordinator, 2015-2017 TAID International Design Forum, Taipei
Matthew convened and managed the international forum with the never-seen-before focus on "interior design" since founded, which called for Taiwanese and international top designers bringing farsighted concepts and valuable practical experiences.

TID (Taiwan Interior Design) Award hosted by CSID (Chinese Society of Interior Designers)
TID Award, initiated and hosted by CSID from 2007, has been recognized as a leading design award in pan-Asia area. TID Award has brought countless talented designers onto the stage. The host, CSID, was established in 1979, and since then, it has had significant influences and contributions to Taiwan's interior designs in the professional and academic arena. With gathering top designers, CSID has been on behalf of Taiwan to participate in a variety of international professional organizations as well as play an active role in renowned organizations.
General Coordinator, 2014-2017 TID Award, Taipei
Matthew has been invited to manage the ceremony and plan its peripheral events, including designers' night as well as professional forum from 2014.

The Chinese Character Festival organized by Taipei City's Department of Cultural Affairs
The Chinese Character Festival is held annually at the beginning of each year. It was first launched in order to raise public awareness of traditional Chinese characters and stir up general interest in the ancient writing system.
Curator, 9th Chinese Character Festival 2013, Taipei
With Matthew's creative idea, the 9th Chinese Character Festival firstly turned to the conversation between "Chinese Character" and "Design", along with a serial Chinese character-related programmes on architecture, graphic design, product design, multimedia interactive design and traditional arts, to show the potentials of Chinese characters and release them from the normality of everyday aesthetics.