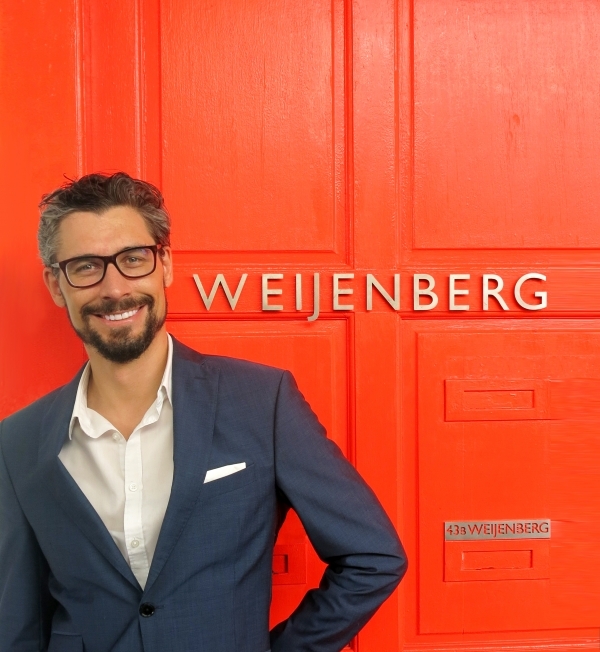 "Crafting The Traditional Through Design And Dialogue" By Camiel Weijenberg
2017.05.10
目前沒有任何圖片
Camiel Weijenberg is one of lecturers in ADP Design Tour in Bangkok, he will share "Crafting The Traditional Through Design And Dialogue" in Level A Certification Course.

Introduction of Camiel Weijenberg :

Founder and Director of WEIJENBERG, Dutch architect, Camiel Weijenberg is a student of the Architecture Association (AA) London with a distinction in technical studies and a foundation in Wood & Carpentry from College Amsterdam. He started his illustrious career working at the renowned Zaha Hadid Architects and at Wilkinson Eyre Architects in London.
In 2013, Camiel founded WEIJENBERG, an internationally award winning design firm fuelled by the passion to create inventive spatial experiences combined with ingenious functional solutions.
Camiel constantly looks to challenge architecture form and has recently finished conducting a groundbreaking research program '2016 Capstone' at the Singapore University of Technology and Design affiliated with MIT which looks to revolutionise high rise housing in Singapore through greener outcomes for building elements and integrating sustainable technology with design. This research continues into 2017. He has taught Architectural Studies part time at the National University of Singapore (NUS) and is also a regular public speaker most recently lecturing at the Global Tourism Cities Conference and at the Singapore Institute of Architects. Red Dot Design Award, Platinum A' Design Award, International Design Awards, Restaurant & Bar Design Awards and many others.