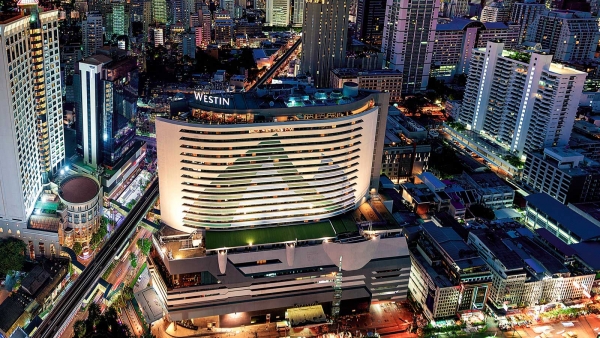 An International Exhibition of Asia Designer Communication Platform will Take Place at Bangkok in May
2017.05.02
目前沒有任何圖片
The first international exhibition held by the first international cross-field design organization in Asia, Asia Designer Communication Platform (ADP), will grandly take place on May 24th at Bangkok. During the two weeks of exhibition, the designers and the design lovers are welcome to visit it.

ADP has branch offices in Hong Kong, Australia, and the Netherlands. Since establishment, they have assisted dozens of regional famous designers in stepping onto the large international stage. "This time we make Bangkok, Thailand, the first stop of the international exhibition because the city is highly internationalized," ADP said. In 2017, ADP will start from Bangkok, Thailand, and head to Tokyo, Japan, this autumn, expecting to significantly increase the designers' international visibility.

Besides inviting our professional consultants and members from different countries in four continents to exhibit their works, this time ADP also invite the designers who haven't become a member to show their works and pay part of the participation fee for them.

Having a deep understanding about the designers' a variety of needs, ADP not only selects Sombat Permpoon, the modern gallery second to none in Thailand to hold the exhibition of "Cross the Line - Penetrate Asian Market and Step onto International Stage" to upgrade the designers' international visibility but also at the same time host the "dinner party for the media and the chamber of commerce" at Westin, the internationally-famous five-star hotel. ADP invites at least 15 media, several representatives from the chamber of commerce, and potential buyers to dig out more business opportunities for the designers and increase their media visibility. They also offer the "A-Class certification course." The experienced and international award-winning senior professional designers will serve as the lecturers so that the designers can acquire more professional knowledge as they participate in the exhibition.

There are abundant fields in this exhibition, including visual design, interior design, architecture, industrial design, etc. Besides the traditional exhibition, there is also the multimedia exhibition for the designers to choose from. For more information, please check the official website of the organization, http://www.ad-p.org/events.php, or the event website, http://www.adp-events.com.