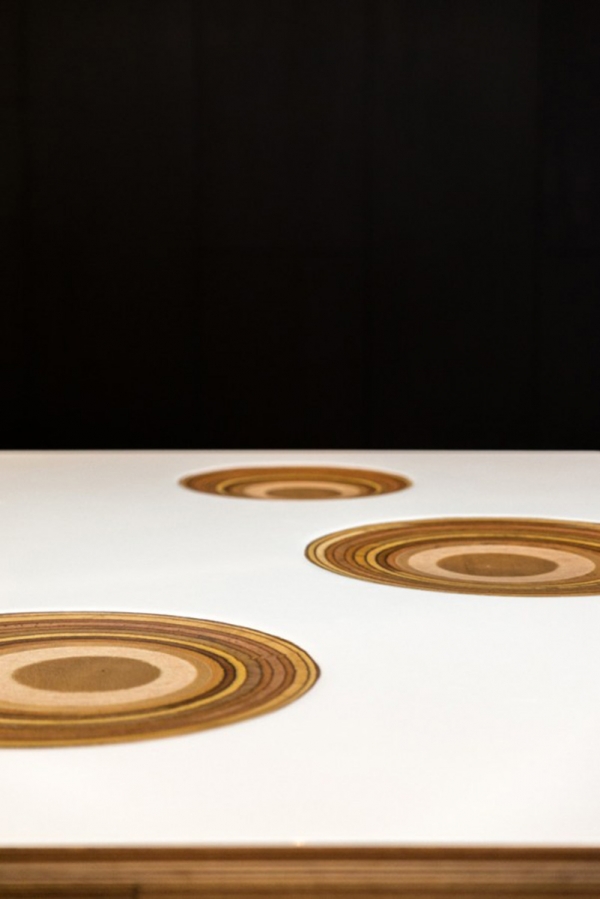 An Interactive Furniture - "Vector Bench" Designed by sKY_Associative
2017.12.06
目前沒有任何圖片
Principal : Kane Yanagawa 柳川肯
Design Team : Chen Charng Shin 陳長忻, Su Hsui Bai 蘇修白
Interaction Team : Chang Guo Shin 張國興, Lin Ting An 林庭安, Shi Chuen Wei 施淳暐
Collaboration : NCKU C-Hub 成大創意基地, CHIMEI_Modex 奇美新視代公司, Tainan the place hotel 台南老爺酒店

The Vector Bench was developed by sKY_Associative and sponsored in part by the Hotel Royal Tainan for exhibition on site during the grand opening of the hotel and eventual installation in the new creative commons building at National Cheng Kung University dubbed the "C-hub". The principle behind its design was to develop an interactive furniture piece that when paired with the Vector Lamp would alter the ambient lighting condition. As with the Vector Lamp this piece could be fabricated by students the C-hub's CNC fabrication facilities.

The design concept for the Vector Bench came about through the desire to reconsider the heat forming fabrication process of the Vector Lamp, and play off the idea of reuse and re- appropriation. To understand visually the relationship between the lamp and bench, the part and mold bring to mind thoughts of process, history, and memory which are built into the parametric design tool in which the project was developed. The addition of the Vector bench grounded the lamp and helped to define a zone of influence as well as provide a platform from which the user could comfortably interact with the design.

The fabrication process included CNC milled plywood stock selected for its inherent striped pattern and resistance to warping. Lacquered piano white finish was applied for practicality and to differential the additional parts required to create a stable platform for sitting. Furthermore, photo-sensors are imbedded into the bench to gather relevant data to effect the interactive response of the lighting system. The Vector Bench is only possible through the combination of generative design methodology, custom fabrication technology, and interactive collaboration.