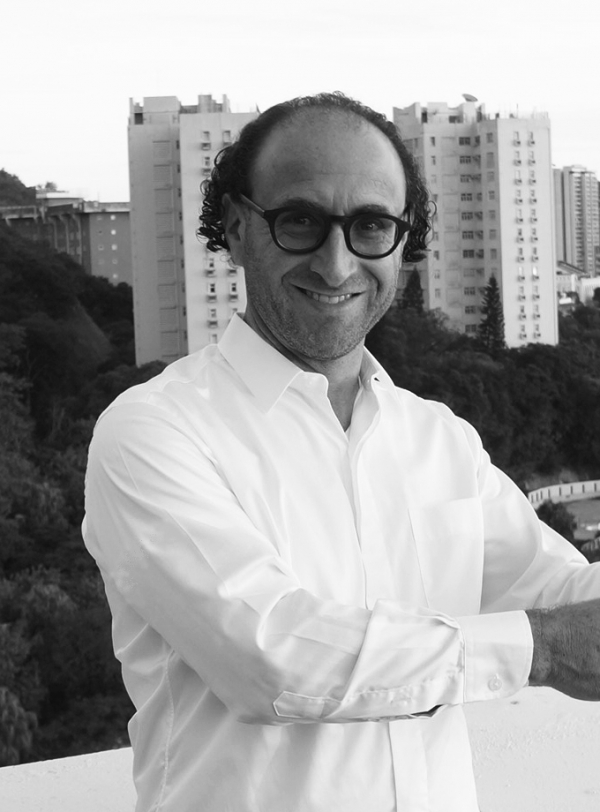 Tom Verebes
M001688
England / Urban Design


Tom Verebes has over 25 years of experience in architectural practice, education and research. He is currently the Provost of Turenscape Academy (in Beijing and Xixinan, Anhui Province, China). Alongside, in practice, he is the Director of OCEAN CN Ltd, based in Hong Kong. Together with others, Verebes co-founded OCEAN, a distributed network practice, in 1995 in London, and he has directed OCEAN offices in London, Hong Kong and Beijing for over 20 years.

Among past roles, Verebes served as Associate Dean for Teaching & Learning (2011-2014), and Associate Professor of Architecture at The University of Hong Kong (2009-2016). He was co-Director Design Research Lab at the Architectural Association (AA) in London, where he had taught from 1996 to 2009. He is the Director of the AA Shanghai Summer School for twelve consecutive years (2007-2017); Director of AAVS Xixinan (2017-2018); and the Founder of AA D_Lab. He had held the position of Guest Professor at Akademie der Buildenden Künste ABK Stuttgart (2004-2006), and he has held positions of Visiting Professor at the University of Pennsylvania, Rensselaer Polytechnic Institute (RPI), Syracuse University, RMIT, Singapore University of Technology & Design (SUTD) and The University of Tokyo.

Verebes studied architecture at McGill University (Canada), LoPSiA (France), and at the Architectural Association (AA) in London, and he received his PhD from RMIT (Australia). Verebes' work has been featured in over 50 exhibitions in venues worldwide, including the Venice Biennale, Beijing Biennale, Hong Kong-Shenzhen Bi-City Biennale, Seville Biennale, Zoomorphic (Victoria & Albert Museum, London), Latent Utopias (Graz, Austria), Experimental Architecture (FRAC Collection, Centre Pompidou, Paris; Orléans), Archilab (Orléans), and Artists Space (New York). Among over 150
publications of authored books, chapters, articles and features, Verebes' recent publications include his guest-editing of an issue of AD, titled, Mass Customised Cities, and (Wiley, 2015), and books, including Masterplanning the Adaptive City: Computational Urbanism in the Twenty-first Century (Routledge, 2013), New Computational Paradigms in Architecture (Tsinghua University Press, 2012), and DRLTEN: A Design Research Compendium (AA Publications, 2008). In addition, he has published numerous articles in issues of Architectural Design AD, Architectural Review, RIBA Journal, 306090 Books, Urban China, Urban Flux, Archicreation, World Architecture, and books including Digital Architecture Now, Disappearing Architecture, 10x10, 10x10x2, among many others. Verebes has lectured extensively in Asia, Europe, North America, Africa and the Middle East.