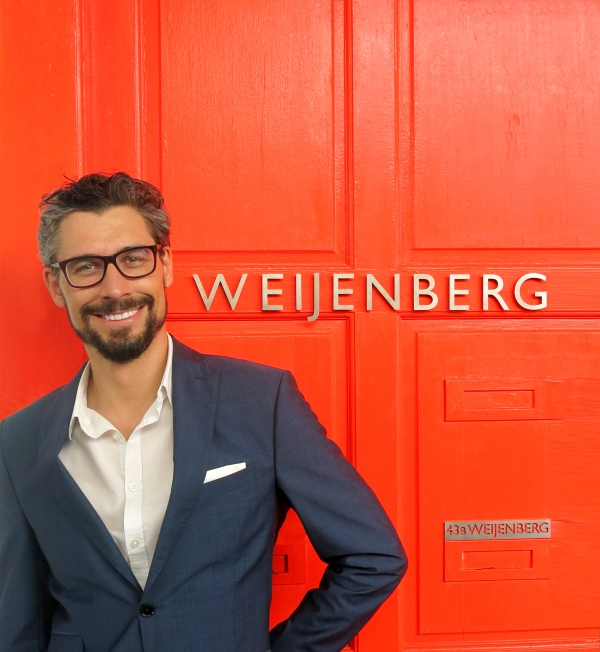 -Regional President-Camiel Weijenberg
C001674
Netherlands / Architectural Design, Interior Design
Asia Designer Communication Platform Regional President of the Netherland

ABOUT CAMIEL WEIJENBERG
Founder and Director of WEIJENBERG, Dutch architect, Camiel Weijenberg is a student of the Architecture Association (AA) London with a distinction in technical studies and a foundation in Wood & Carpentry from College Amsterdam. He started his illustrious career working at the renowned Zaha Hadid Architects and at Wilkinson Eyre Architects in London.

In 2013, Camiel founded WEIJENBERG, an internationally award winning design firm fuelled by the passion to create inventive spatial experiences combined with ingenious functional solutions.

Camiel constantly looks to challenge architecture form and has recently finished conducting a groundbreaking research program '2016 Capstone' at the Singapore University of Technology and Design affiliated with MIT which looks to revolutionise high rise housing in Singapore through greener outcomes for building elements and integrating sustainable technology with design. This research continues into 2017. He has taught Architectural Studies part time at the National University of Singapore (NUS) and is also a regular public speaker most recently lecturing at the Global Tourism Cities Conference and at the Singapore Institute of Architects.

ABOUT WEIJENBERG
WEIJENBERG dares to see the world differently, envisioning ideas that create living constructs through design.

The firm's signature aesthetic 'Crafting the Traditional' is an approach that fuses cutting edge technology with traditional materials, sustainable architecture and eco-design. As contemporary life evolves, architecture plays an essential role in solving modern day challenges, improving the world we live in. But pragmatism does not mean conforming to monotonous, overly prescribed form.

Based in Singapore, the award winning firm represents a team of architects, designers and researchers who specialize in the application of urban design through cultural and contextual analysis. The team is unique in its ability to flex to client needs creating a highly effective unit equipped with the latest BIM technology.

WEIJENBERG is currently involved in a number of collaborations from resorts, hotels, private homes, the regeneration of city spaces and humanitarian projects. The firm's client reach spans across Taiwan, Malaysia, Sri Lanka, Australia and Singapore and includes projects with New World Development, Lexus, Creative Quest and Chef Andre Chiang.