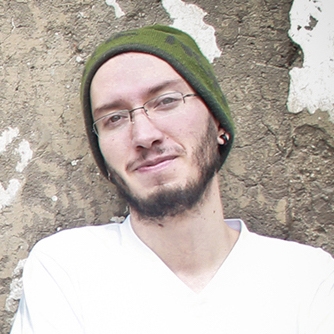 David Barragán
M001663
Ecuador / Architectural Design

Al Borde es un modo de vida... inicia sin querer queriendo en Mayo de 2007, tiene su base de operaciones a 2800 m.s.n.m. en Quito-Ecuador, los responsables tras esta idea son Pascual Gangotena, David Barragán, Marialuisa Borja y Esteban Benavides. Abordan la disciplina desde todas sus complejidades y encuentra en las grietas del sistema un espacio para operar. Se misturan sin pudor, son resilentes por naturaleza y renuentes a los dogmas, su pensamiento se ha construido en el diario hacer con las manos, lejos de la teoría y muy apegado a la realidad local. Sus proyectos siempre buscan potenciar el desarrollo local y tienen un alto componente de innovación social

Al Borde is a life style... Without any expectation, suddenly it began on May 2007. Its headquarters is at 2800 m.a.s.l. in Quito-Ecuador. The responsible behind this idea are Pascual Gangotena, David Barragán, Marialuisa Borja and Esteban Benavides. Al Borde faces the practice from its multiple complexities and finds the gaps in the system to operate. They mix it up without any embarrassment, resilient by nature and reluctant to the dogmas. Their way of thinking has been developed on daily basis with hands on work. They are quite far off from theory and highly attached to the local reality. Their projects are always seeking to enhance local development and have a high component of social innovation.