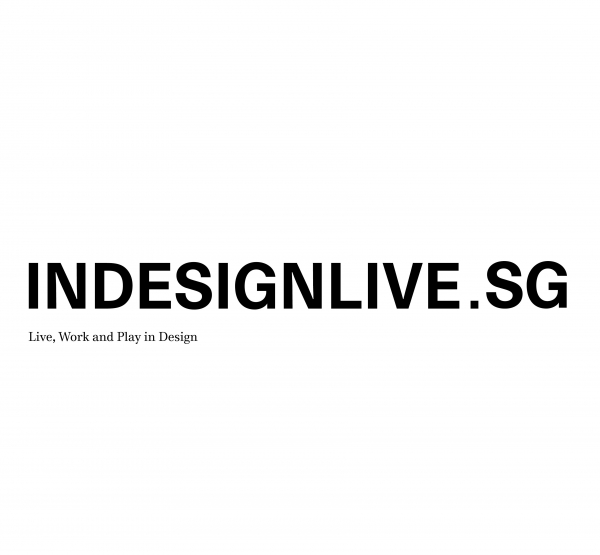 - Media Partner -indesignlive.SG
P001676
INDESIGNLIVE.SG
https://www.indesignlive.sg/

Indesign Media Group is a magazine and online publishing and event production company servicing the needs of the architecture and design industry in the Asia Pacific region. The head office is in Sydney, Australia, with regional offices in Melbourne and Singapore.

Indesign Media Group publishes five major titles: Indesign magazine, presenting the best in commercial, retail, civic, institutional and residential interiors and architecture from Australasia and the globe; DQ [design quarterly] magazine, reflecting the people and products driving the Australasian design sector; Habitus, featuring residential architecture, design, products and people drawn from the rich design landscape of Australasia, South-East and South Asia; Lookbox, focusing on residential design, furniture and accessories in Singapore; Cubes, a magazine for young professionals interested in the world of design; and The Collection, a biennial hardcover providing specifiers with a single, reliable and comprehensive design resource.

Specialising in the production of custom publications is Indesign's Communications in Design division. Here, Indesign works closely with design industry clients to produce cutting edge print and online publications and websites that offer key architect and design audiences heightened engagement with leading design brands and organisations. Indesign's extensive international design network and excellent industry relationships not only facilitate a direct conversation with target markets, but enable vital access to the best commercial design projects globally. Among Indesign's key clients are Zip Industries, Schneider (formerly Clipsal), Interface, Corporate Culture, Wattyl, Australian International Design Awards and Bathe.

Harnessing the power of multimedia platforms, Indesign's exclusive app, Binder, takes print to a digital level, offering audiences a curated selection of architecture and design magazines for iPad and iPad mini. Binder users can access key titles including Indesign, Habitus, DQ as well as Indesign custom publications, enjoying all the benefits of digital media with extra image and text content, and interactive audio-visual features.

Indesign Media Group's online publishing arm produces Indesignlive, featuring global and local design news, people, projects, products, parties and events updated daily; indesignlive.asia, based on the same formula for Asia; habitusliving.com, the first online community for the Design Hunter®; lookboxliving.com.sg, an online catalogue for Singapore's interior designers; and the design-specific job site, careersindesign.com.au.

Indesign Media Group also organises the annual event Indesign: The Event, taking place in Sydney and Melbourne on alternating years, Brisbane, and now also in Singapore. Indesign is also committed to nurturing original Australian design through the Launch Pad emerging design program.